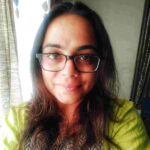 Swapna Peri is currently not a member of any User Groups.
One cannot deny the importance of money in life. It would be an escapist saying that only good virtues are needed to lead a happy life. Money is that one thing which can buy almost everything. It all depends on an individual to choose the way to earn money and live with it. We have […]
Swapna Peri does not have any friends yet.