Electric bikes will becoming very popular as an ecologically clean and useful way of transportation in the future. As a result of technology advances, they will give improved battery performance, longer ranges, and faster charging times. Electric bikes, which emit no emissions, will assist to contribute to a cleaner environment while also providing a practical solution for urban travel, reducing traffic congestion and parking challenges. Electric bikes will have an important impact on creating a more environmentally friendly and accessible transportation future. Today we will discuss the top 15 electric motorcycles in the world.
1. Verge TS Ultra
Verge has launched the TS Ultra electric bike, a more powerful version of their TS motorbike. The TS Ultra has 201 horsepower and a lot of torque. Despite being significantly heavier due to its 20.2kWh battery pack, it has a range of up to 233 miles and a zero-to-60 mph time of under 2.5 seconds. The highest speed is 124 mph, and it will cost $44,900 in the United States. The performance and pricing of the TS Pro and standard TS versions are slightly lower. With a DC fast charger, the Ultra can charge to 80% capacity in 25 minutes.
2. Cake Kalk INK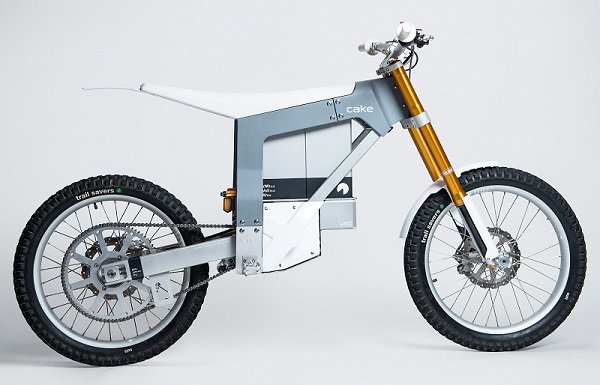 The Cake Kalk INK SL electric bike is designed for off-road adventures as well as regular commuting. It costs 10,500 EUR and has a 2.5kWh battery as well as a simpler yet durable suspension system. It has a peak speed of 90km/h, a range of up to 86km, three riding modes, and a charging time of 2.5 hours. The bike weighs 68kg (dry) and 85kg with the battery, giving it a light and strong alternative for riders looking for adventure as well as practicality.
3. BMW CE 04
The BMW CE 04 electric bike stands out with its futuristic look, which resembles a bike from the future transported back in time. The production model is quite similar to the concept prototypes, with modular plastic panels, a distinctive board-like seat, and a sleek, stretched appearance. The CE 04 boasts exciting acceleration, reaching over 30 mph in little over two and a half seconds, thanks to its strong 31 kW (42 hp) liquid-cooled electric motor. The 8.9 kWh battery powers it to a top speed of 75 mph (120 kph) and a range of up to 80 miles (130 km) in Eco mode. Charging times range from one hour and forty minutes to four hours and twenty minutes. The CE 04 is aimed for serious bikers, giving both urban commuting and the ability for extended weekend getaways.
4. Zero FX
The Zero FX electric bike was designed by Neil Saiki in 2006. It has made a name for itself in the motorcycle business, with the FX serving as its lightweight dual-sport/motocross offering. The 2022 Zero FX electric bike stands out in the market as a good all-arounder. The Zero FX excels in a multitude of areas, making this bike a master. It begins at $11,995 and has a Z-Force 75-5 passively air-cooled engine with 46 horsepower and 78 pound-feet of torque. The bike weights 289 pounds and has adjustable suspension as well as Pirelli Scorpion MT90 AT tyres. Its range is 60 to 90 miles, making it a perfect choice for a variety of riding situations.
5. Energica Ego+
The Energica Ego+ electric bike made a big impression in 2013. Proving its electric racing credentials with victories in championships like the TTXGP World Championship. The Ego+ features a 21.5kW lithium-ion battery, rapid charging, and a strong permanent magnet AC motor with 107 kW of power and 215 Nm of torque. The Energica Ego+ is an amazing electric bike, with a range of 400 km and a price range of Rs. 14,00,000 to 16,50,000.
6. Cake Osa Flex
The Cake Osa Flex electric bike is a flexible and adaptable workhorse that combines usefulness and sustainability. It has over 1,000 accessory choices, allowing you to customise it to your liking. The Osa Flex has a range of 57 miles and a battery that may be used as a power station. It functions as a mobile workstation, transporting your stuff and providing power to your equipment. The Osa Flex's unique design generates discussion wherever it travels, and it does not require a motorbike licence to ride. The bike has a TFT display and three ride modes, and the battery charges completely in three hours. Despite its premium price, the Cake Osa separates out as a practical vehicle that provides a revolutionary riding experience.
7. Lightning LS-218
The Lightning LS-218 is the world's fastest production electric motorbike, with a peak speed of more than 218 mph. It provides incredible acceleration and excellent control thanks to its tremendous torque, Brembo brakes, and Marchesini forged wheels. This bike LS-218 offers a range of 160 to 180 miles, a 30-minute charging time, and extensive telemetry capabilities on its dashboard. This motorbike gives a thrilling and safe riding experience. Its safety features such as dual kill switches and Race Tech suspension, making it a formidable electric bike for any terrain.
8. Evoke 6061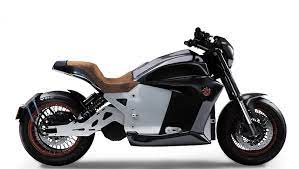 The Evoke 6061 electric bike stands out for its strong 120kW motor. This bike is a high speed of 230kmph, outperforming the Harley-Davidson Livewire and Zero SR/F. Its competitors with a spectacular 24.8kWh battery pack and an amazing range of 470km in the city and 265km on the highway. The 6061 also has speedy charging capabilities, with a 125kW fast charger delivering an 80 percent charge in just 15 minutes. While regular charging is more time consuming, this high-performance electric bike is a force to be reckoned with.
9. Pursang E-Tracker
Pursang's pre-ordered E-Track electric motorbike has a peak speed of 120 kmph and a stated range of 140 km on a single charge. The initial batch of 24 motorcycles will have a premium carbon fibre finish and will be produced in low numbers. The E-Track costs 13,700 Euros and comes with an 11kW Bosch electric motor, three non-removable battery packs with 7.2 kWh of capacity, and a two-stage reduction drive system. As we know electric bikes gain popularity throughout the world, more cheap choices, including performance-oriented ones from Indian entrepreneurs, are anticipated to appear. Chinese-made electric bikes may soon be available in the European market at similar prices.
10. Vespa Elettrica
Piaggio, the Italian automaker, intends to join the electric vehicle (EV) market in India through its subsidiary Vespa Elettrica. The Vespa Elettrica was shown at the Delhi Auto Expo in 2018 and 2020, however the business is being cautious owing to the EV market's infancy. The scooter has a classic appearance, full-LED lighting, and plenty of storage capacity. It has two riding modes, Eco and Power, and a multimedia system with smartphone connectivity. Depending on the version and riding mode, the battery may be fully charged in 4 hours for a range of up to 100 kilometres. Piaggio intends to market Vespa Elettrica as a luxury lifestyle product in the EV market.
11. Damon Hypersport Premier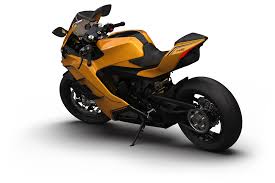 The Damon Hypersport is a high-performance electric bike with a racing motorcycle-like design. This future EV, powered by the Damon HyperDrive powertrain, challenges traditional motorbikes in terms of speed and power. Its premium features, however, come at a steep cost. The Hypersport has superior safety technologies, different riding modes, a long range, and rapid charging.
12. Livewire S2 Del Mar
The electric Harley-Davidson motorbike Livewire S2 Del Mar defies traditional ideas of the legendary brand. The Del Mar removes the usual Harley excess and loudness, weighing less than 500 pounds and creating a scarcely perceptible whine. The Del Mar marks a drive for a new consumer base as part of the LiveWire subsidiary, which works separately from Harley-Davidson. It has superior design and technical innovation, including the revolutionary S2 ARROW architecture and an 80-horsepower output. The Del Mar aspires to give exhilarating performance with a city range of 100 miles, appealing to riders who may not have considered a Harley previously.
13. Arc Vector
The ARC Vector electric bike intends to improve motorcycle engineering and technology. The Vector, designed by ARC Motorcycles and led by CEO Mark Truman, promises sophisticated features like as hub-centre steering and a chassis that serves as the battery and motor housing. Despite financial challenges in 2019, the firm continued and completed final testing with former racer James Ellison. The ARC Vector, now available in customised British-made variants, provides a one-of-a-kind riding experience with carbon fibre components, Brembo brakes, keyless ignition, and a digital display. Rider aids and interactive accessories, such as the ARC Zenith helmet and a Wi-Fi-connected jacket created in partnership with Hedon and Knox, are in the near future.
14. Sondors Metacycle
The SONDORS Metacycle is a cutting-edge electric moped produced by SONDORS EV, a subsidiary of SONDORS, the world's largest e-bike manufacturer. The moped has an 8,000-watt electric engine, a replaceable 4000 Wh lithium battery, and a slim, thin exo-frame construction. The Metacycle has an excellent performance with a peak speed of 130 km/h and a range of 130 km. It has high-quality components including an inverted front fork, Bybre disc brakes, and a waterproof smartphone holder with USB charging outlets and wireless charging functionality. The moped comes in three colours and may be bought online for international shipment. While its range may vary based on riding conditions and speed, if ridden conservatively at lower speeds, it can potentially achieve the advertised range of 80 miles (130 km).
15. Super Soco TC
The Super Soco TC is a popular choice for urban commuting with vintage look. Its power and braking capabilities are restricted, its lightweight build and ease of handling make it perfect for traversing city streets. This bike is well-suited for short-distance travel, with a peak speed of 28 mph (45 kph) and a range of around 40 miles (60 km). However, riders should be aware that the displayed range may vary based on the power mode used. Super Soco TC is a fun and efficient ride for city commuting. While those looking for greater power and faster speeds should look into the Super Soco TC Max.
If you are a car lover you must also check this list for Top 10 Best Cars in the World. I hope you will like this post. Please share on your social site. We will add more new bikes in this list soon.