This is an inspiring story of a passionate writer who became a successful internationally published author and a renowned poetess with her resolve and determination. She was called "crazy" for not accepting Bollywood offers but her calling was different and she had identified her passion for writing. A girl who everyone thought would be a part of the glamour world, surprised everyone by becoming a successful internationally published author and a renowned poetess.
Harinder Cheema is a renowned Indian poetess and an internationally published author. Her published novel entitled 'The Temple Stop' is the recipient of 'The Best Book of the Year Award 2020' by Aghaaz, Author In You. She is the co- author of 15 poetry anthologies. Her articles have been published in various international magazines, and she has also received many prestigious awards including 'The Author of the Year 2019' and 'The Voice of Indian Literature' by Ne8x, 'The India Inspirational Women Awards 2020' and 'The Women Excellence Award 2020'. Her name finds a mention in '101 Influential Women of India'. Her story has been covered and published by 'The Crazy Tales', and she has been felicitated with 'The Prolific Writer Award' at the Constitution Club of India. She is also the proud recipient of Swaavlambika award  2021.
A woman of substance, she is positively impacting society through her poetry.
Her story is featured in the Lifestyle magazine alongside Priyanka Chopra's success story as the "INSPIRING WOMEN of 2021" in their WOMEN POWER Edition, March 2021 issue.
Besides, she is a member of AIPC, the only global platform for elite women, and a member of India's Screenwriters Association.
She has received various other prestigious honours and certificates in the field of Literature. She is also a member of various global Literary platforms.
She is the wife of an Air Force officer and has taken the soldier's cause in her debut novel, a work of fiction inspired by the Kargil war.
She has also been positively impacting society through her poetry videos on heart touching subjects like women empowerment , prevalent social evils, and patriotic and motivational. She has also successfully delivered messages like
SAVE THE GIRL CHILD, SAVE THE ENVIRONMENT, WORLD PEACE AND HARMONY, EDUCATION AND WOMEN etc through her poetry writing, recitation and videos. She writes both in English and Hindi.
She has had an illustrious academic career, and her fondness for literature has been instrumental in her having done her Masters in English Literature. Since her childhood she has been into creative writing, dramatics, and Public speaking. As a professional, she has been an educationist, worked as a school principal, scripted and anchored Air Force events, and has been reciting poetry at various forums across the country for the last two decades. She has had the rare privilege of being invited by the Sahitya Academy to recite poetry in their literary forums. She was also an esteemed guest at the Jammu Literary Festival. Her story and interview have been published in the prestigious Hindustan Times and the esteemed media platform The Rakshak News. Her poetry has been translated into Albanian language and she is a much respected and revered poetess.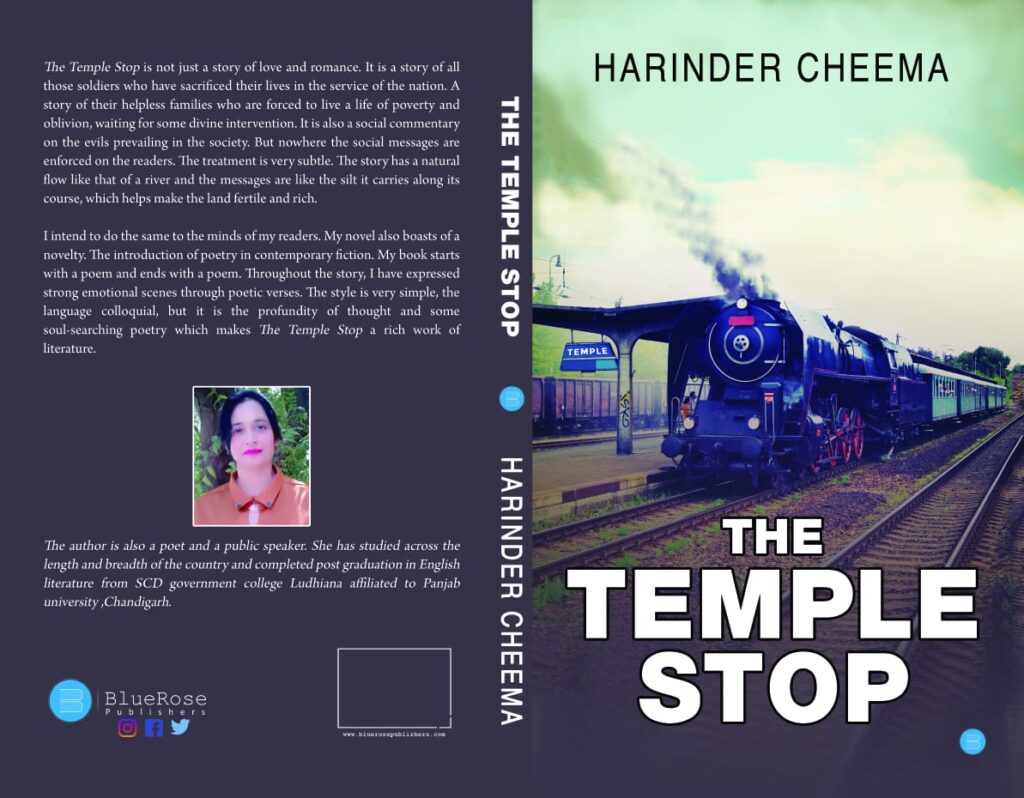 She is a motivational speaker and has been invited as a guest of honour by various top colleges and universities of India. Her poetry is both uplifting and healing the tormented minds.
There was a time when the glamour world beckoned her and she had offers from the Fashion world and the Bollywood, but she had only one dream: to become a writer. She patiently and passionately pursued her dream and translated it into a reality.
In her free time, she loves swimming, traveling, exploring new places, and spending time with her family.
She's an optimist and believes in the motto, "Life is beautiful".