Friends to protect your family and savings health insurance is very important nowdays. In our new asurances. A health insurance plan can provide financial security to a person by covering the cost related to treatment. So, we have list of top 10 health insurance companies in India.
Here we are talking about best health insurance companies in india :
Star Health and Allied Insurance Co Ltd, formerly known as Star Health Insurance Company, is the first name on this list. A consortium of investors that includes large bull Rakesh Jhunjhumwala, West Bridge AIF I, and Safecrop Investment India LLP controls Star Health and Allied Insurance Firm. It is India's biggest private health insurance provider. Nearly every illness is addressed, including COVID-19, diabetes, cancer, cataracts, autism, kidney disease, brain tumours, cardiac disorders, and many more. It is a respected private health insurance supplier. For further information and updates, go to their website or give them a call; they'll respond to any of your following inquiries.
Second and most popular Insurance company is Aditya Birla Health Insurance. It was created in year 2015 by Aditya Birla Capital Limited (ABCL) and Momentum Metropolitan Strategic Investments most commonly known as MMI Strategic Investments. Their plans are quite comprehensive in nature. They provide coverage for inpatient hospitalization, ambulance costs, pre and post hospitalization, day care treatments and a lot more. They also have different medical insurances plans that cover Chronic diseases such as diabetes, critical illness, personal accident, etc. they have multiple plans system which give people more options to choose which this insurance companies, The Aditya Birla Health Insurance. For more Information you can visit their website.
The third, we have most popular health insurance in this list that is HDFC ERGO health insurance, (ERGO)stands for Energy Rich Glucose Optimized. They come with lifelong renewal; thus, they save us from the stress of uncalled medical emergencies. They also offer different types of health insurance plans with different benefits they claimed to cover up to 15 critical illnesses along with that they also cover OPD treatment. It is a joint venture held by HDFC Bank, Ergo Group, and India's top home financing institution. Previously known as Apollo Munich Health Insurance, HDFC ERGO health insurance. For those who wants to buy the HDFC ERGO health Insurance they can visit their official website.
Forth in this we have Max Bupa Health Insurance but now known as Niva Bupa health Insurance. The worldwide healthcare organisation Bupa, located in the UK, and Max India Limited established it as a joint venture in 2008. However, it is an Indian health insurance firm located in New Delhi. Some recent research has proven that the company is good at handling claims of the customers. They also provide a wide range of individual, families and senior citizen health care plans, they also have health pulse and ReAssure plans. For more information you can visit their website.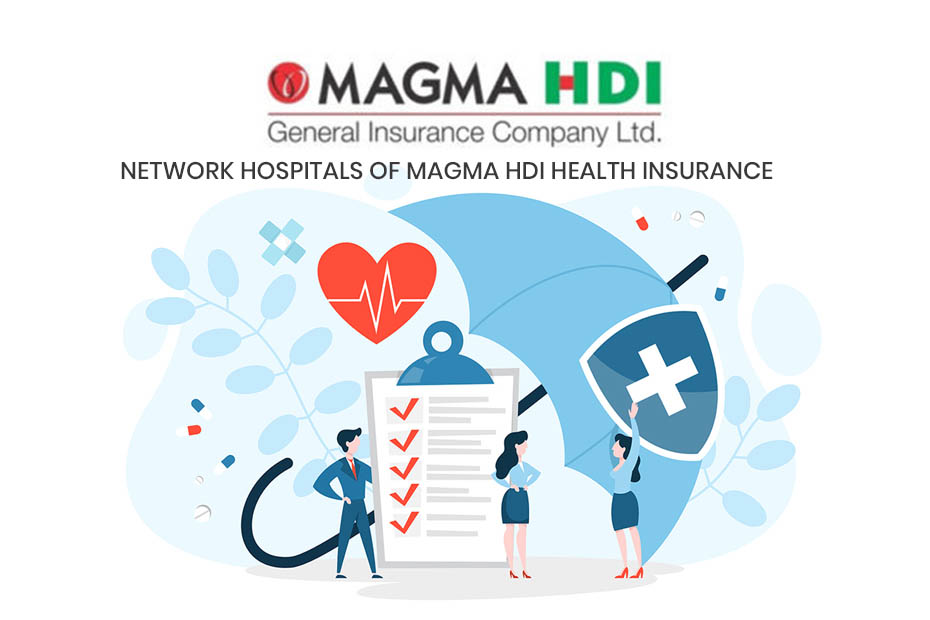 The fifth health insurance provider, Magma HDI health Insurance, is less well known but nonetheless provides a decent service to its clients. It is a member of the Talanx Group and was established in 2009 as a joint venture between Germany's HDI Global SE and Magma Fincorp. They also provide a 40% personal accidental claim option with a cover range of 2 to 50 lakh. You may go to their official website for additional information.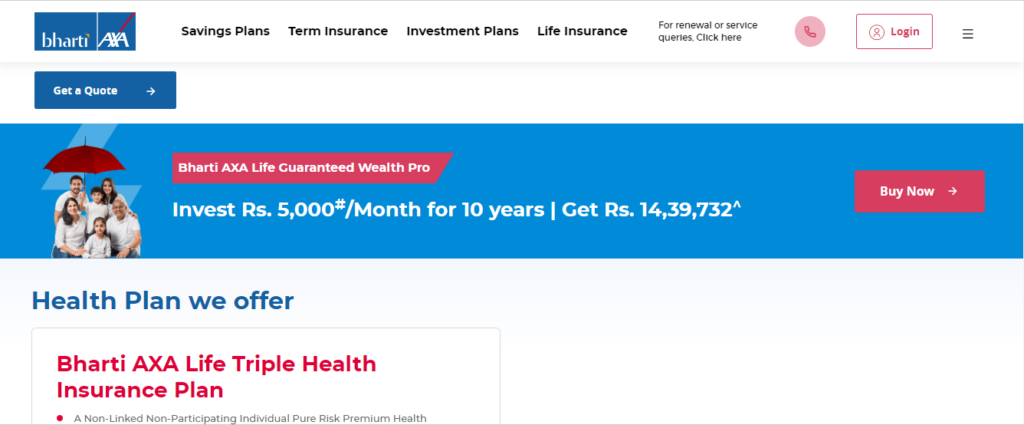 Bharti AXA Health Insurance is one of the best health insurances for those who wants different plans in health insurance. They offer Individual, Family, senior citizen, critical illness, personal accident and Maternity insurances plans with different benefits. It is joint venture company between Bharti Enterprises and AXA. Though it's a non- governmental company but still according to experts it is save to buy Bharti AXA health Insurance. For more related update you can check their official website.
This Insurance company offers one of the best health policies to their customers. They cover no room rent capping, no co-payment, OPD and lifelong Renewability it started plans from 5lakh for a monthly premium as low 542. They offer policies for whole family and personal individual. It is one the private
One of the most recognized and excellent health insurance providers on this list is Care Health Insurance. It is a direct subsidiary of Religare Enterprises and a member of the Religare Group. Care Health Insurance was established in July 2012 and is based in Gurgaon, India. It now employs over 8,500 people. Their health insurance policies cover a wide range of expenses, including at-patient care, pre- and post-hospitalization fees, ambulance costs, cashless treatment at network hospitals, day care costs, the most important yearly health check-up for all insured individuals, and much more. This firm has a CSR of 95.2%, making them one of the most trusted providers of health insurance, according to the most current graph. You may still visit their official website, though, for more information.
The Bajaj Allianz Health Insurance Firm is the next company on our list. They provide cashless treatment options from more than 7000 hospitals and give coverage for personal injury, senior citizen, family insurance, ambulance costs, hospitalisation costs, pre- and post-hospitalization costs, and many other things. A reputable and well-known insurance provider, Allianz SE, and Bajaj Finserv Ltd. jointly control Bajaj Allianz. You may check out their official website for more relevant updates.
Our last Insurance company in this list we have SBI health Insurance. It was founded in 24th February 2009 with State bank of India as a parental Organization. They cover hospitalization expenses, pre- post hospitalization expenses, ambulance charges, AYUSH and more. SBI general Insurance has more than 6,000 network across India where they avail cashless treatment. For more related information you can visit their official website.
Friends hope you like this top 10 health Insurance blog. Please share this to others also. Thank You.