Sajad Hassan Khan (Khan Sajad as pen name) was born on a cold winter night, when even time seemed to stand still in his native Kupwara North Kashmir.
He do not remember much of his early childhood, but his mom said that he was a very active, curious, and communicative child. He would ask dozens of questions each minute, even without waiting for the answers.
He suppose this is why his parents offered him books and educational movies . Poems he had been writing from 2018 he is a teenager; Expressions which he hope to share with people who hum to the rhythm that he sing to.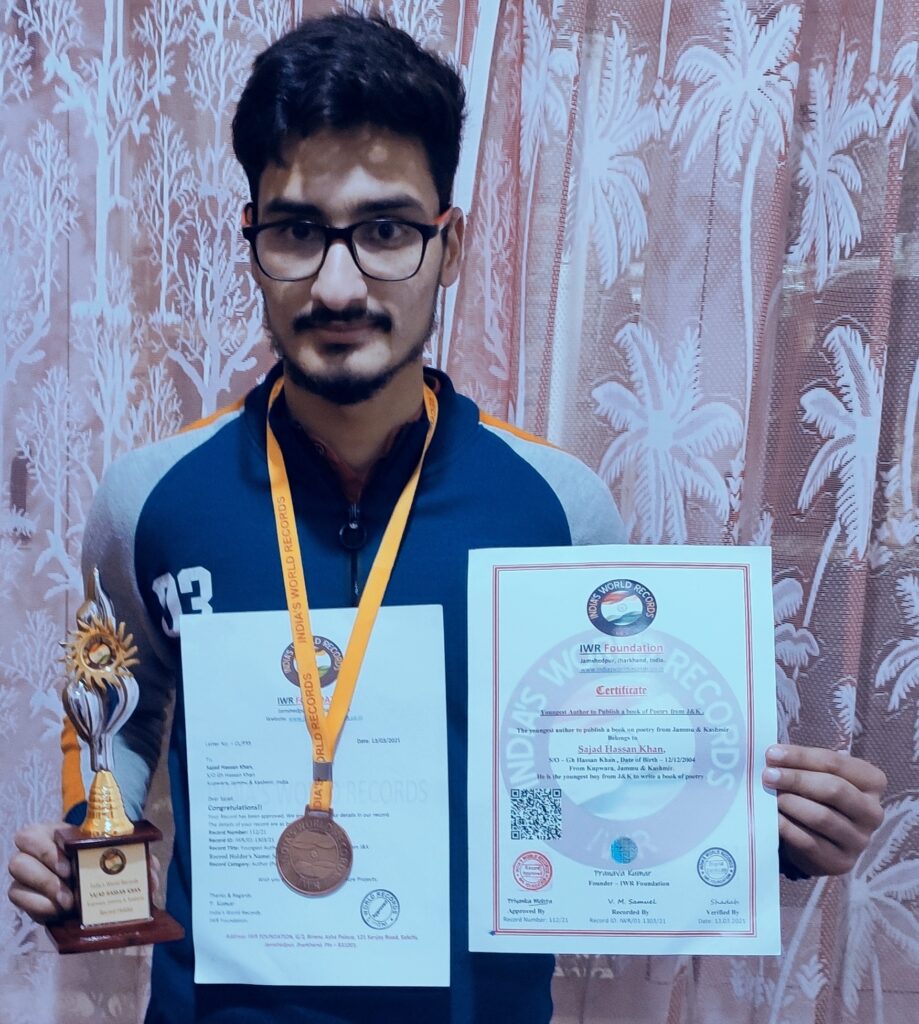 This is his first self published book and also he is a co-author of many Anthologies "The creative minds, Neh Kinaara – Love Entwined, Twisted and Toasted, Lost in Love etc.".This is a poetry book titled as LOVE THE LOVE 'The piece of my soul'.This book is full of emotions, motivations, love and rebirth, genuine and honest feelings. This is the first poetry book with both English and Urdu write-ups (poems and qoutes).
Moreover, this book is an insightful and sensitive reflection of what lives in the hearts of us all, this book is published by Notionpress 'Forever Shinings' hopefully it will captivate readers mind.
"I would like to express my special thanks of gratitude to my family and to Notionpress (Forever Fhinings) who helped me to publish such an amazing work. I also wants to thank Everyone who ever said anything positive to me or taught me something.
I heard it all, and it meant something.Also I want to thanks to my readers who are the backbone of my book."