In a harmonious tapestry of global music, a select group of artists shine as the foremost voices of our time. These top 10 singers transcend boundaries, cultures, and genres, enchanting listeners with their exceptional vocal prowess and magnetic stage presence. From soaring opera divas to charismatic pop sensations, each artist's journey is a testament to the transformative power of melody and lyrics. Their voices resonate not only in concert halls but also in the hearts of millions, evoking emotions, inspiring change, and creating moments that transcend mere entertainment. Join us in exploring the captivating stories and extraordinary talents of the world's premier vocalists through this article.
1. Lady Gaga
First name in this list we have Stefani Joanne Angelina Germanotta, professionally known as Lady Gaga, she is an American singer, songwriter, and actress. Renowned for her boundary-pushing creativity and powerful vocals, Lady Gaga has redefined pop music. Her unique style, artistic expression, and vocal capabilities have earned her a place among the top singers. She one of the most prominent names in all of Hollywood music or we should say in the world.
2. Rihanna
Second name in this list we have one of the most popular a Barbadian-born icon, Rihanna transcends the music industry with her extraordinary talent and boundary-pushing creativity. From her debut "Music of the Sun" to chart-toppers like "Umbrella" and "Diamonds," her dynamic voice and genre-blurring sound redefine pop. Beyond music, she's a global fashion and beauty mogul, disrupting beauty standards with Fenty Beauty's inclusive range. Her philanthropic efforts and advocacy work, from education to disaster relief, showcase her compassionate heart. With her unapologetic persona and artistic versatility, Rihanna stands not only as a nine-time Grammy winner but also as a symbol of empowerment, innovation, and fearless self-expression.
3. Bruno Mars
Third most popular name in this list we Bruno Mars, the Hawaiian-born dynamo, radiates musical brilliance across genres. His fusion of R&B, funk, and pop creates infectious hits like "Uptown Funk" and "24K Magic." With unmatched showmanship, his live performances are electrifying spectacles. Mars's voice, dance moves, and songwriting prowess earned him Grammy acclaim. From "Doo-Wops & Hooligans" to "Unorthodox Jukebox," his albums showcase his versatility. He effortlessly channels nostalgia while injecting modern flair. Beyond music, his influence extends to fashion, collaborating with luxury brands. Despite his fame, Mars maintains a down-to-earth charm and dedication to his craft. A superstar who continues to redefine contemporary music.
4. Taylor Swift
Next most popular, successful and known name is this list we have is Taylor Alison Swift, Taylor is an American singer-songwriter and recognized for her songwriting, musical versatility, artistic reinventions, and influence on the music industry. Swift's transition from country to pop music showcased her versatility and songwriting prowess. Her ability to connect with fans through relatable storytelling has earned her a lasting spot in the music industry. Taylor Swift's estimated net worth is around to be $400 Million.
5. Selena Gomez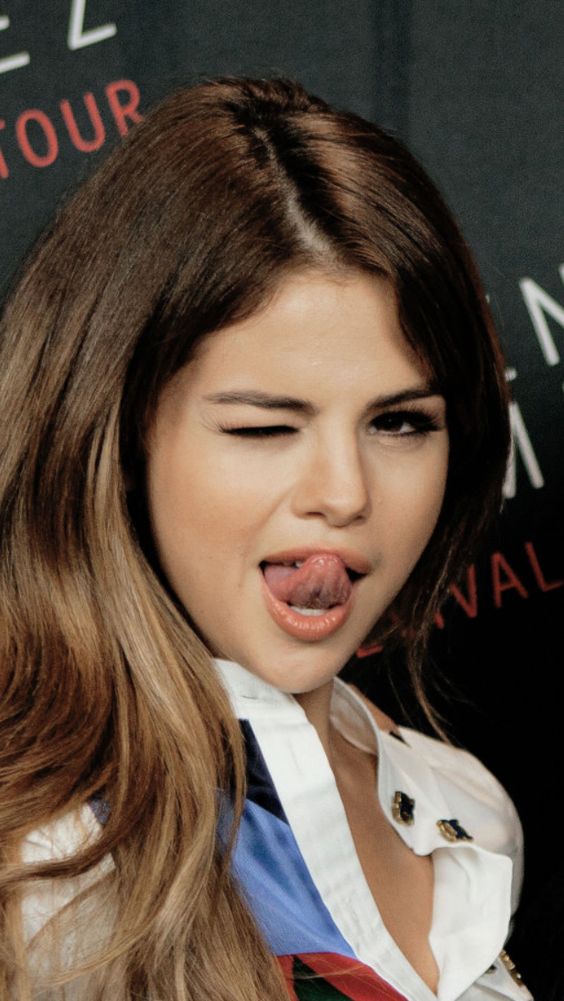 Next name in this list is a multifaceted talent, journeyed from Disney star to global icon Selena Gomez. Her evolution is marked by resilience and artistic growth. Hits like "Come & Get It" and "Lose You to Love Me" showcase her emotive vocals and relatable lyrics. Acting in films like "Spring Breakers," she's proved her versatility. Gomez's openness about mental health struggles adds depth to her relatability. As a producer, she's behind acclaimed projects like "13 Reasons Why." Her social media influence is vast, yet she uses it for positive change, advocating for causes like lupus awareness. With beauty, music, and activism, Gomez's impact is undeniable.
6. Ed Sheeran
Next most popular name in this list is Ed Sheeran. Sheeran is a British singer-songwriter, weaves heartfelt stories through his music. Armed with just a guitar and loop pedal, his folk-infused pop style is universally relatable. Ed's hits like "Shape of You" and "Thinking Out Loud" earned him massive acclaim. His albums, including "÷" and "x," showcase his musical prowess and lyrical depth. Sheeran's authenticity and down-to-earth persona resonate with fans worldwide. Despite fame, he remains humble and dedicated to his craft. With Grammy wins and record-breaking tours, he's a chart-topping sensation. Beyond the stage, his philanthropy and charitable efforts reflect his genuine commitment to making a positive impact.
7. Ariana Grande
Next name in this list is another pop sensation and one of the most famous female artist Ariana Grande. She is a petite powerhouse, has left an indelible mark on music and culture. Starting on Nickelodeon's "Victorious," she quickly transitioned into a multi-octave vocal sensation. Hits like "Problem" and "Thank U, Next" showcase her impressive range and emotional depth. Her style, from signature high ponytail to couture fashion, has captivated the fashion world. Despite personal challenges and tragedies, she's shown resilience and strength. With numerous awards and record-breaking achievements, including Grammy wins, she's a pop icon. Beyond music, Grande's activism and support for social justice highlight her empathy. Her influence extends far, making her a symbol of modern pop excellence.
8. Justin Bieber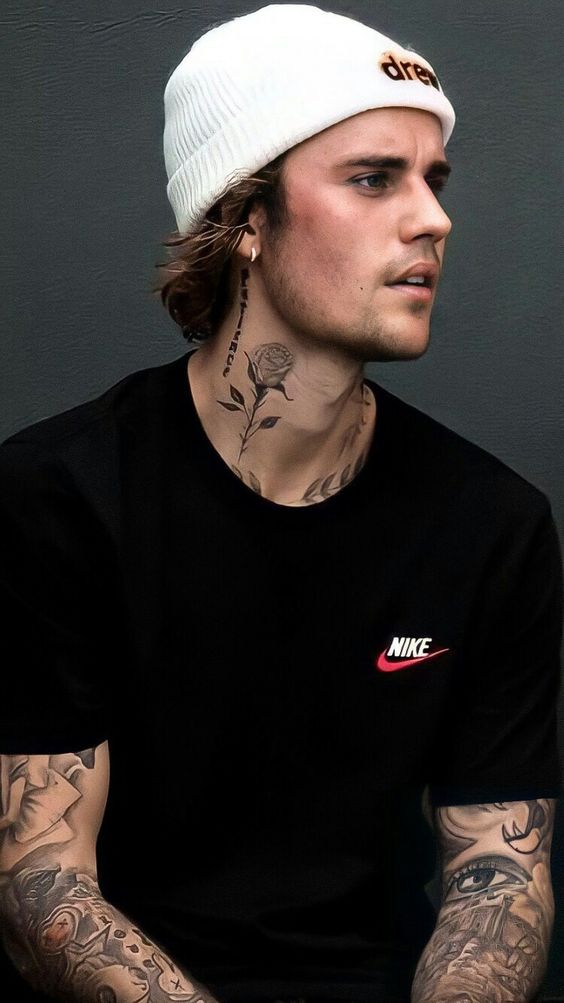 Next name in this list was someone who was the rising to fame as a teenager, one and only Justin Bieber, a Canadian pop sensation, emerged as a teenage prodigy, captivating the world with his infectious music and boyish charm. Discovered on YouTube, his meteoric rise to stardom showcased his innate vocal talent and charismatic presence. His albums, including "My World 2.0" and "Purpose," earned widespread acclaim, catapulting him into global pop royalty. Beyond his music, Bieber's personal journey and struggles have been widely scrutinized by media. However, his resilience, evolution as an artist, and philanthropic efforts have solidified his place in pop culture history. With hits like "Baby" and "Sorry," he continues to influence and inspire new generations. Justin Bieber's smooth vocals and pop sensibilities have contributed to his enduring popularity and global fanbase.
9. Shawn Mendes
Next artist in this list also started his career as a very young age and won millions of hearts. Shawn Mendes, a Canadian singer-songwriter, Shawn was born in 1998, captivates with his soulful voice and emotive lyrics. Rising to fame through social media, he quickly evolved into a global pop sensation. Mendes' hits like "Stitches," "In My Blood," and "Senorita" (a collaboration with Camila Cabello) top charts worldwide, showcasing his versatility and genuine artistry. Beyond his musical prowess, Shawn is admired for his authenticity and commitment to mental health advocacy. With multiple awards and sold-out tours, he continues to enchant audiences, proving his enduring influence on the contemporary music scene.
10. BTS
Last but least, we have one of the seven members South-Korean boy Band group popularly known as BTS. BTS was debuted in 2013 under a very small label "Big Hit Entertainment" and now become the global sensation, redefines the music landscape with their dynamic artistry, genuine camaraderie, and meaningful lyrics. With record-breaking albums and electrifying performances, they've transcended borders, language, and generations. BTS's influence isn't limited to music; they inspire millions with their messages of self-love, resilience, and unity. From sold-out stadiums to charitable endeavours, their impact is profound. With humility and innovation, they've become pioneers of the modern pop culture era, capturing hearts worldwide. BTS isn't just a band; they're a transformative force that has elevated Korean-pop to unprecedented heights and fostered an inclusive global community.
Conclusion
As the final notes of this melodic journey fade, the legacy of these top 10 singers stands resolute. Their voices have stirred souls and united generations, serving as a soundtrack to life's moments both monumental and mundane. Through their artistry, they've touched the deepest corners of our emotions, reminding us of our shared human experience. With diverse styles and universal appeal, these vocal titans have shaped the very fabric of music history, leaving an indelible mark on the world's cultural landscape. As we continue to listen and be inspired, their songs will forever echo, igniting the flames of passion and creativity within us.