Synopsis
Having seen his political party serve the country for three terms, Samar Pratap Singh (Saif Ali Khan) is hopeful that his father Devki Nandan (Tigmanshu Dhulia), also the Prime Minister of India, will offer the chair to his son once they are re-elected. But power is everything in politics and father has other plans.
Review
The web series culture has been triggered in recent years, more after the internet reached people's pockets. As an encouragement, plots that could not be explored in the 2-hour format of cinema watching are being explored following the trend of seasons. Written and directed by Ali Abbas Zafar, the first installment of "Tandav" was made available to the audience on Amazon Prime.
"Tandav" follows the genre of drama, which is replete with references to contemporary events that an aware viewer can easily connect with. In addition to powerful portrayal of characters, the drama revolves around various themes that concern the social aspect more than anything else. The ordinary people getting affected by decisions taken in closed doors, the vulnerability of youth, the limits to wish hunger for power can push a person, and human relationships and their changing equations. Combined with this, the flavor of the game of politics forms the backdrop where the war is more on the mental level than physical or verbal.
With a unique plot, the viewers would find an appropriate use of theatrical effects and power-packed performances by all actors doing justice to their roles. Also, the viewers get an idea of the manner in which politics operates, which is otherwise hidden from the public eye. They would also get a glimpse into the raw passion of youth and what can happen when it gets a positive or negative direction. "Tandav" may have attained a controversial status, yet viewers can watch it for themselves too.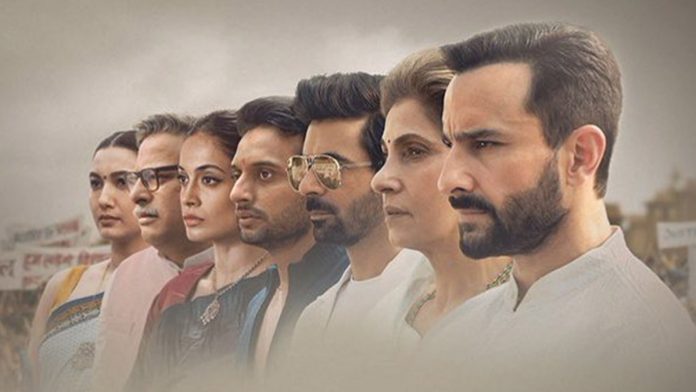 Title
Tandav
Main Cast
Saif Ali Khan
Dimple Kapadia
Sunil Grover
Kritika Kamra
Tigmanshu Dhulia
Dino Morea
Genre
Political Drama
Director
Ali Abbas Zafar
Story and Screenplay
Gaurav Solanki
Ali Abbas Zafar
Casting
Casting Bay
Production House
NSA Picture
Offside Entertainment
Reviewed By: Akhila Saroha, The Literature Times.