Introduction
India is a land of diverse cultures, rich history, and breathtaking landscapes. From the majestic Himalayan mountains in the north to the serene beaches in the south, India offers a plethora of tourist destinations that cater to every traveller's interests. In this article, we will explore the top 20 best tourist places in India, each offering a unique experience and a glimpse into India's vibrant tapestry.
1. Taj Mahal, Agra, Uttar Pradesh
The first destination on our list is the world-famous Taj Mahal, situated in Agra, Uttar Pradesh. This iconic monument stands as an eternal masterpiece of Mughal architecture and an enduring symbol of love. Commissioned by Emperor Shah Jahan in memory of his beloved wife Mumtaz Mahal, the construction of this ivory-white marble mausoleum spanned over two decades, culminating in its completion in 1653.
The Taj Mahal's breathtaking beauty is a result of its intricate design, symmetrical layout, and the mesmerizing interplay of light on its pristine marble facade, which transforms its appearance throughout the day. This UNESCO World Heritage Site captivates millions of visitors each year with its unparalleled grace and romantic ambiance.
As a must-visit destination in India, the Taj Mahal offers a timeless experience that combines history, architecture, and romance. Explore this enchanting wonder and immerse yourself in its rich heritage and captivating allure.
2. Jaipur, Rajasthan
The next destination on our list is Jaipur, the vibrant capital of Rajasthan, India, a city that embodies the splendor and liveliness of the state. Often referred to as the "Pink City" because of its distinctive rose-hued buildings, Jaipur boasts a wealth of historical and architectural treasures. The grand Amer Fort, City Palace, and the ornate Hawa Mahal stand as captivating examples of Rajput and Mughal architecture.
Jaipur's bustling markets, including the renowned Johari Bazaar and Bapu Bazaar, beckon visitors with an array of traditional handicrafts, textiles, and precious gemstones. The city also fervently celebrates its cultural heritage through lively festivals and captivating music and dance performances.
With its regal allure, timeless beauty, and cultural opulence, Jaipur is an absolute must-visit for travelers eager to explore the rich tapestry of Rajasthan. Discover the enchantment of this "Pink City" as you immerse yourself in its history, artistry, and vibrant traditions.
3. Varanasi, Uttar Pradesh
Third name in this list we have Varanasi, situated on the banks of the sacred Ganges River in Uttar Pradesh, is one of the world's oldest continuously inhabited cities and a spiritual epicentre of India. Revered by Hindus, it's a place of pilgrimage and ritual. The ghats, or stone steps leading to the river, are bustling with devotees performing prayers, cremations, and colourful ceremonies. The Kashi Vishwanath Temple, dedicated to Lord Shiva, stands as a symbol of devotion and architectural brilliance. Varanasi is also known for its vibrant silk industry and vibrant street markets. The city's ancient aura, religious significance, and cultural depth make it a captivating destination for those seeking to explore India's spiritual heritage.
4. Kerala
Kerala, known as "God's Own Country," is a southern Indian state known for its intriguing culture and colourful customs. The cultural fabric of the state is a harmonic combination of numerous influences, including Dravidian, Arab, and European, that have produced its own character. Kerala is known for its traditional dance traditions such as Kathakali and Mohiniyattam, which use elaborate costumes, sophisticated makeup, and expressive gestures to tell stories from ancient mythology. The captivating melodies of Carnatic music, as well as the rhythmic rhythms of ancient percussion instruments like the chenda and mridangam, are also part of the state's music legacy.
Kerala's rich cultural past extends to its festivals, the most important of which is Onam. The vivid flower carpets, rich feasts, and traditional dance performances define this harvest celebration. Another important component of the state's culture is its cuisine, with dishes such as dosa, idli, and Kerala-style seafood curries known for their rich flavours. Kerala's culture and customs make an enticing and immersive experience for travellers wanting a taste of India's richness and legacy, with its beautiful green landscapes, tranquil backwaters, and warm-hearted people.
5. Goa
Next, we have Goa, a coastal paradise on the southwestern shores of India, is renowned for its idyllic beaches, vibrant culture, and colonial heritage. This smallest Indian state boasts a unique blend of Indian and Portuguese influences, reflected in its architecture, cuisine, and festivities. Goa's pristine beaches like Baga, Calangute, and Palolem attract sun-seekers and water sports enthusiasts from around the world. The region is also dotted with ancient temples, churches, and lush forests, offering diverse experiences. With its lively nightlife, seafood delicacies, and a laid-back atmosphere, Goa is a haven for travelers seeking relaxation, adventure, and a taste of India's coastal charm.
6. Kashmir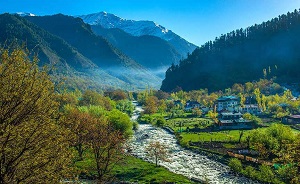 Next most Important name in this list we have Kashmir, often referred to as "Paradise on Earth," is a region of breathtaking natural beauty in the northern part of India. Nestled in the Himalayas, it's characterized by snow-capped peaks, pristine lakes, and lush valleys. The iconic Dal Lake with its shikara rides, the meadows of Gulmarg for skiing, and the serene beauty of Pahalgam are just a few highlights. However, the region has also experienced political unrest and conflict. Despite this, the warm hospitality of the Kashmiri people, their rich cuisine, and the age-old traditions add to the allure of this stunning region, making it a must-visit destination for nature enthusiasts and culture seekers.
7. Mumbai
Mumbai, the bustling coastal city of Maharashtra, is the financial, entertainment, and cultural capital of India. This vibrant metropolis is a melting pot of cultures, with a rich history dating back to its colonial past. Iconic landmarks like the Gateway of India and Marine Drive adorn the city's waterfront, while the Chhatrapati Shivaji Terminus showcases stunning Victorian architecture. Mumbai is the heart of India's prolific film industry, Bollywood, and a hub for arts, fashion, and cuisine. Its diverse neighbourhoods, from the historic charm of South Mumbai to the glitzy glamour of Bandra, offer a captivating blend of tradition and modernity, making it a city that never sleeps.
8. Delhi
Delhi, the capital of India, is an enticing tapestry of history, culture, and modernity. This vibrant metropolis seamlessly weaves together ancient landmarks such as the Red Fort, Qutub Minar, and Humayun's Tomb with bustling markets and contemporary skyscrapers. As both the political and cultural heart of India, Delhi boasts a diverse culinary scene that ranges from enticing street food stalls to exquisite fine dining restaurants. The city's rich heritage is on full display through its numerous museums and art galleries. Wander through the narrow lanes and grand mosques of Delhi's Old City, a living testament to its Mughal past. With its energy, diversity, and historical significance, Delhi stands as a dynamic and captivating destination to explore.
9. Rishikesh, Uttarakhand
Rishikesh is indeed a remarkable destination with its unique blend of spirituality and adventure. The town's serene setting along the banks of the Ganges River, nestled amidst the Himalayas, makes it an ideal place for those seeking tranquility and inner peace. Here are some additional highlights and information about Rishikesh:
Yoga Capital of the World: Rishikesh gained fame as the "Yoga Capital of the World" due to its association with various yoga gurus and the presence of numerous ashrams and yoga centers. Visitors can partake in yoga and meditation retreats, workshops, and classes to enhance their spiritual and physical well-being.
Ashrams: Rishikesh is home to several renowned ashrams, such as the Parmarth Niketan Ashram, Sivananda Ashram, and Yoga Niketan Ashram. These ashrams offer a tranquil environment for spiritual seekers to engage in yoga, meditation, and religious activities.
Adventure Sports: The town is a hub for adventure enthusiasts. White-water rafting on the Ganges River is a thrilling experience and attracts adventure seekers from around the world. Additionally, Rishikesh offers opportunities for trekking, camping, and rock climbing in the nearby hills and forests.
Laxman Jhula and Ram Jhula: These iconic suspension bridges are key landmarks in Rishikesh. Laxman Jhula is believed to be the spot where Lord Rama's brother, Laxman, crossed the Ganges River on a jute rope. Ram Jhula has a similar significance in Hindu mythology. Both bridges offer picturesque views of the river and the surrounding area.
Ganga Aarti: The evening Ganga aarti ceremony is a mesmerizing ritual performed at the ghats (steps leading to the river). Devotees and tourists gather to witness the priests offering prayers to the sacred Ganges River with lit lamps and chanting, creating a spiritually uplifting atmosphere.
Temples: Rishikesh is dotted with temples that attract pilgrims and tourists alike. The most famous ones include the Trayambakeshwar Temple, Bharat Mandir, and Neelkanth Mahadev Temple.
Ayurveda and Holistic Healing: In addition to yoga and meditation, Rishikesh offers Ayurvedic treatments and holistic healing therapies. Visitors can experience rejuvenation and detoxification through Ayurvedic massages and therapies.
Natural Beauty: The natural beauty of Rishikesh is awe-inspiring, with its lush greenery, clear river waters, and the majestic Himalayan backdrop. It provides a serene and calming environment for spiritual growth and self-discovery.
Rishikesh's unique combination of spirituality, adventure, and natural beauty makes it a must-visit destination for those seeking a profound spiritual experience and thrilling outdoor activities. It continues to attract people from all over the world who are looking to find solace, adventure, or both in this enchanting town.
10. Khajuraho, Madhya Pradesh
Khajuraho, is the heart of Madhya Pradesh, India. This place is a UNESCO World Heritage Site renowned for its extraordinary group of temples, celebrated not only for their intricate erotic sculptures but also for their historical and artistic significance. These temples, dating back to the 10th and 11th centuries during the Chandela dynasty, stand as masterpieces of architectural and artistic prowess.
Beyond the sensual carvings that have garnered global attention, Khajuraho's temples also vividly portray various facets of daily life, spirituality, and mythological narratives. Among the most notable temples are Kandariya Mahadev, Lakshmana, and Vishvanatha.
Khajuraho's cultural richness, historical importance, and artistic grandeur combine to create a mesmerizing destination, attracting art enthusiasts, history aficionados, and travelers eager to explore India's diverse and captivating heritage.
11. Mysore, Karnataka
In the centre of Karnataka, India, is the enchanting city of Mysore, which skillfully combines imperial splendour, history, and culture. The lavish Mysore Palace, an architectural wonder fusing Indo-Saracenic elements that immerses visitors in a regal atmosphere, is its crowning glory.
You may fully experience the spirit of Mysore by entering the Devaraja Market, where brilliant hues and exotic spices provide a sensual thrill. The Chamundeshwari Temple atop Chamundi Hill is only one of the elaborate temples in this city, which is also well known for its spiritual tradition and for being the birthplace of Ashtanga Yoga.
The great Dasara Festival, a ten-day festival with music, dancing, and age-old customs, brings Mysore to life every fall. Due to its cultural diversity and illustrious royal past, Mysore attracts both tourists and history buffs. Discover Mysore's royal allure and lively culture for a once-in-a-lifetime adventure in Karnataka.
12. Amritsar, Punjab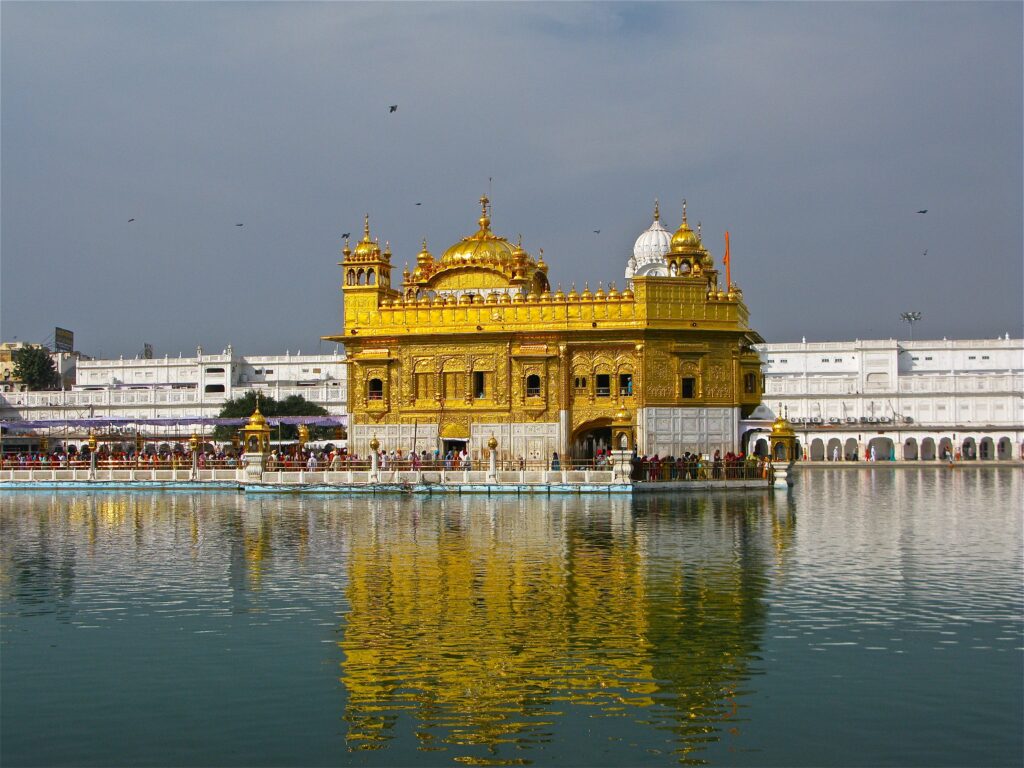 Amritsar, in the colourful Indian state of Punjab, is a city that brilliantly mixes history, culture, and spirituality, making it a must-see for travellers. The majestic Golden Temple, also known as Sri Harmandir Sahib, is located in the centre of Amritsar. This precious monument serves as a symbol of harmony and peace for people of all religions as well as a place of prayer for Sikhs. The gleaming golden building is encircled by a calm sarovar (holy pond), and the beautiful kirtans (hymns) that fill the air create a quiet and spiritual mood. Every day, the langar, a free communal kitchen, offers simple and tasty meals to thousands of tourists, exemplifying Sikhism's ideals of equality and selfless service.
Aside from the Golden Temple, Amritsar has a rich tapestry of historical and cultural things to offer. The Jallianwala Bagh memorial is a heartbreaking reminder of the horrible slaughter that happened in 1919, while the Partition Museum tells the memories of the city's citizens throughout India's turbulent independence period. Local cafes and street booths serve exquisite Punjabi food, which is distinguished by its rich flavours and liberal use of spices. Amritsar genuinely represents the spirit of Punjab, providing tourists with a unique excursion into India's tradition and friendliness.
The warmth, commitment, and gastronomic delights of the city combine to provide an amazing experience in India's northwest area. Discover the spiritual and gastronomic riches of Amritsar, where history, culture, and flavours coexist in perfect harmony.
13. Rajasthan Desert (Jaisalmer and Jodhpur)
The beautiful cities of Jaisalmer and Jodhpur are nestled in the middle of Rajasthan's desert expanse, a mesmerising tapestry of golden sands, ancient forts, and lively culture. Jaisalmer, often known as the "Golden City," comes from the Thar Desert like a mirage, with the majestic Jaisalmer Fort, a sandstone marvel, dominating its skyline. Its complex havelis and thrilling desert safaris add to its attractiveness, transforming it into a veritable desert jewel.
Jodhpur, known as the "Blue City," is a stone's throw away and has indigo-hued structures crowded around the strong Mehrangarh Fort, affording sweeping panoramas of the broad desert environment. This region, rich in tradition and legacy, celebrates Rajasthan's imperial history, with palaces, busy bazaars, and soul-stirring folk music echoing tales of valour among the dry majesty of the desert.
Explore the magnificent desert kingdoms of Jaisalmer and Jodhpur, where history, culture, and spectacular scenery merge to offer an experience unlike any other in Rajasthan.
14. Hampi, Karnataka
Hampi is an attractive location in India's southern state of Karnataka that immerses you in a rich tapestry of history and architectural splendour. This ancient city, once the vibrant capital of the famed Vijayanagara Empire, now lies in ruins, dispersed across a bizarre boulder-strewn terrain along the banks of the Tungabhadra River.
Grand temples, beautiful artwork, and towering monuments, such as the famed Virupaksha Temple and the vast Vitthala Temple complex, are among the remnants of the empire's former glory.
Hampi's distinct blend of history, art, and natural beauty, along with its spectacular geography, produces a sanctuary that draws history buffs, trekkers, and spiritual searchers alike. It provides an immersive voyage back in time, with echoes of a bygone period resonating among the breathtaking scenery. Explore the UNESCO World Heritage Site of Hampi and embark on an extraordinary journey through India's historical and architectural marvels.
15. Darjeeling, West Bengal
Darjeeling, located in West Bengal's lush Himalayan foothills, is a picture-perfect hill station known for its stunning tea plantations, mist-shrouded scenery, and cultural tapestry. This picturesque getaway, known as the "Queen of the Hills," is world-famous for its Darjeeling tea, which is grown on tiered farms with breathtaking views of rolling hills.
The colonial-era beauty of the town is strongly represented in its architecture, with renowned structures like as the Darjeeling Himalayan Railway being designated as UNESCO World Heritage sites. Visitors are drawn in by the pleasant environment, busy marketplaces, and calm monasteries, like as the Peace Pagoda, which provide moments of peace against the Himalayan background.
Darjeeling's unique blend of natural beauty and cultural variety provides an irresistible draw, making it a preferred destination for travellers seeking a tranquil vacation in the lap of the Himalayas. Discover the enchantment of Darjeeling, where tea gardens and cultural treasures combine to create a unique experience.
16. Leh-Ladakh, Jammu, and Kashmir: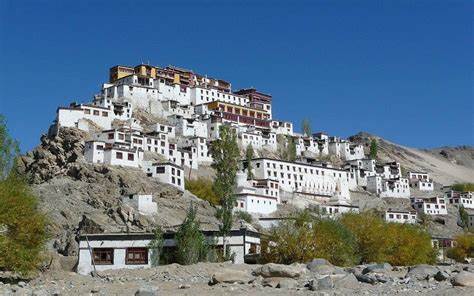 Leh-Ladakh, located in India's Jammu and Kashmir state, entices visitors with its breathtaking scenery and cultural heritage. This country, distinguished by its harsh, high-altitude desert, is framed by towering mountains, peaceful lakes, and historic monasteries.
The town of Leh, at the heart of Leh-Ladakh, is a melting pot of Tibetan and Indian traditions that serves as the entrance to this isolated region. The blue waters of Pangong Lake and the strange sand dunes of Nubra Valley entice visitors. In the middle of this breathtaking terrain, Buddhist monasteries such as Thiksey and Hemis provide spiritual enlightenment and a strong connection with the country.
Despite its difficult terrain and harsh climate, Leh-Ladakh enchants both explorers and those seeking peace, offering incomparable natural beauty and a rich cultural legacy just waiting to be discovered. Discover the enchantment of Leh-Ladakh, where culture and nature collide to produce an extraordinary adventure into India's far north.
17. Gwalior, Madhya Pradesh
Gwalior is a city in Madhya Pradesh, India, that flawlessly mixes the attractions of its ancient tradition with the vitality of modernity. The beautiful Gwalior Fort, a powerful hill fort that has stood watch for almost a millennium and offers spectacular panoramic views of the city, is at its heart.
Gwalior is regarded as the birthplace of the great musician Tansen, with a rich musical tradition that radiates through its streets. The city is studded with old palaces, temples, and museums, all of which bear witness to the city's regal heritage. The Scindia Museum, located within the sumptuous Jai Vilas Palace, is particularly noteworthy for its collection of art and artefacts.
Today, Gwalior is a thriving urban areas centre that welcomes modernization while fiercely conserving its traditional heritage. Explore Gwalior, where the echoes of history blend with the rhythms of modern life, providing a compelling experience in the heart of Madhya Pradesh, India.
18. Ajanta and Ellora Caves, Maharashtra
The Ajanta and Ellora Caves are recognised UNESCO World Heritage Sites located in the Indian state of Maharashtra. These ancient rock-cut cave systems are living testaments to exceptional art and architecture from the 2nd to the 8th centuries CE.
Ajanta, which consists of 30 Buddhist caves, is filled with magnificent murals and sculptures that eloquently depict Buddha's life. Ellora, on the other hand, is a treasure trove of 34 caverns representing Buddhism, Hinduism, and Jainism, complete with beautiful sculptures and towering structures.
These caverns provide a thrilling trip through India's rich cultural and religious heritage, attracting history buffs, art enthusiasts, and spiritual seekers from all over the world. Explore the Ajanta and Ellora Caves in Maharashtra, India, where time stands still and the sounds of ages past reverberate.
19. Andaman and Nicobar Islands
The Andaman and Nicobar Islands, an Indian Union Territory nestled in the Bay of Bengal, provide spectacular natural beauty and tremendous wildlife over their 572 islands. These tropical treasures are known for their beautiful beaches, lush jungles, and brilliant coral reefs, which provide a perfect setting for exploration.
The islands are also home to indigenous tribes, which contributes to the region's cultural variety. Havelock Island, for example, entices with world-class diving possibilities, while Port Blair, the capital, acts as the entryway to this tropical paradise.
The Andaman and Nicobar Islands have created a place as an oasis for nature enthusiasts, adventure seekers, and those seeking a calm vacation thanks to its historic past, unique environment, and beautiful vistas. Explore beautiful islands, where every turn reveals a postcard-worthy beauty.
20. Kolkata, West Bengal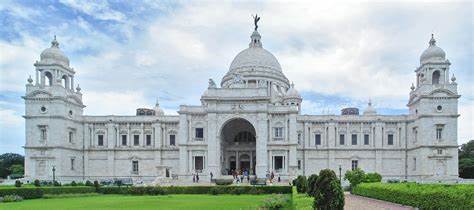 In last but not least is Kolkata, often hailed as the cultural capital of India. Situated in the eastern state of West Bengal, Kolkata is a city drenched in history and enchantment. Its heritage, art, and literary traditions form a rich tapestry that is celebrated worldwide.
Kolkata is most famous for its iconic Howrah Bridge, and its streets are a vibrant kaleidoscope of colors, fragrances, and flavors. This city is the birthplace of renowned poets like Rabindranath Tagore and serves as a thriving hub for classical music and dance. Kolkata's intellectual legacy is evident through its prestigious universities and vibrant literary festivals.
Locals, popularly known as "Kolkatans," take great pleasure in their city's intellectual and cultural endeavours, which give Kolkata a really unique and compelling character. You'll learn why Kolkata is such an unique and exciting location as you explore the streets, savour the flavours, and interact with the intellectual and cultural soul of the city.
Conclusion
In conclusion, India's tapestry of diversity is vividly displayed in its top 20 tourist destinations. This incredible country caters to all types of travelers, whether your interests lie in history, spirituality, adventure, or relaxation. India's attraction has no boundaries, from the timeless beauty of the Taj Mahal to the calm draw of the Kerala backwaters. Each of these sites we've seen is a tribute to India's rich past and magnificent scenery, leaving visitors from all over the world mesmerised and ready to learn more about this enthralling country.India stands as a must-visit destination, inviting travelers to embark on a journey of exploration and discovery like no other.