As we have already discussed in our previous article that we have seen a sudden hype and craze in people for Korean drama and Korean music (K-pop) specially in Indians after Covid-19.
This blog is for those who are huge fan of watching South Korean dramas, short movies and motion pictures. It's for them to aware some great facts about Koreans actress and also South Korean celebrities are some of the finest- looking humans in the world. South Korea is small country but still impressive to say that the growth of women's actively participation in entertainment industries is more than males and it feels safe to say that women are making significant contribution to South Korean Society now.
1. Park Bo Young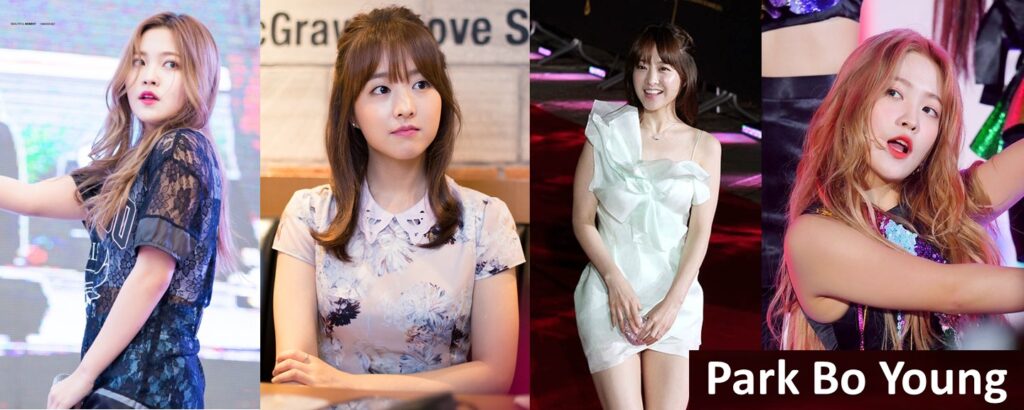 First is this we have Park Bo- Young born in 12 February, 1990 place Jeungpyeong – gun, South Korea. She as an actress debuted her screen career in 2006 and seen in shows such as Oh My Ghost, Strong Girl Bong- Soon, Doom at Your Service.
But Park Bo Young is who best known for playing role in Scandal Makers, On Your Wedding Day and A Werewolf Boy.
2. Kim Yoo Jung
Second in this list we have Kim Yoo- Jung born in 22nd September, 1999 place Geumho- dong, South Korea. Kim Yoo Jung debuted in 2004 show name called DMZ, but before coming in a show as an actress she debuted as a model for a confectionery brand at the age of four. She started her career at very young age it shows her acting skills are really excellent. Kim Yoo Jung best acting skills seen in Moon Embracing, the Sun, Golden Rainbow, May Queen, Angry Mom, and Secret Door. Her performance in "Thread of lies" nominated for the best New Actress at the Blue Dragon Film Awards.
3. Lee Sung Kyung
Third in this list we have Lee Sung Kyung born in 10th August, 1990 place Goyang- Si, South Korea. Lee Sung Kyung debuted in 2008. That show name was Super Model S Diary. She also known as a popular model and singer. Lee Sung Kyung was the best for playing role in Dr. Romantic 2. The Doctors and Weightlifting Fairy Kim Bok- Joo.
4. Kim Tae Hee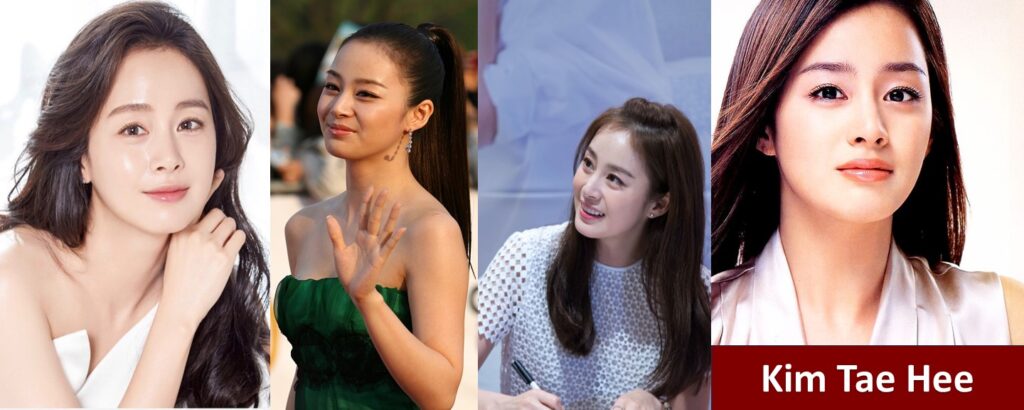 Next excellent in this list we have Kim Tae Hee born in 29th March, 1980 place Ulsan, South Korea. She debuted in 2001 and seen in a show name Last Present. She best known for playing role in Love Story in Harvad, My Princess, Heaven and Iris. Kim Tae Hee also won her Most Popular Actress Award in the TV category at the Baeksang Arts Award for "Love Story in Harvard".
5. Seo Yea Ji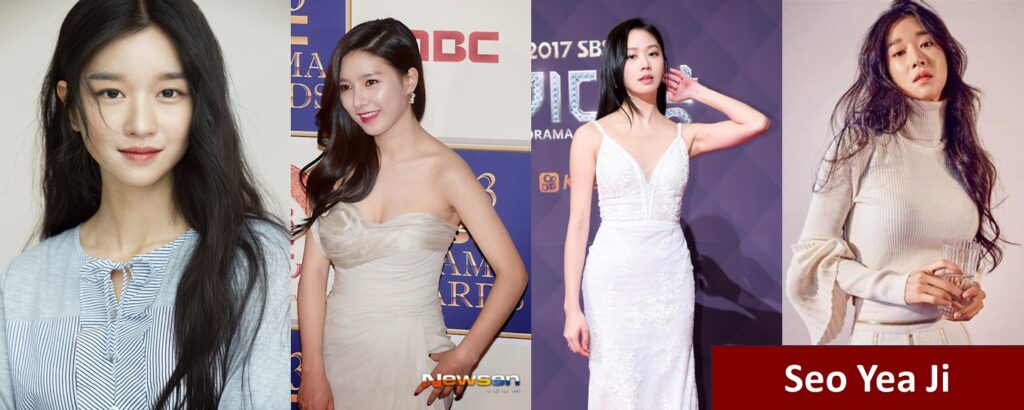 Fifth in our list we have one of the most popular and talented actress of Korean Industries Seo Yea- Ji. She debuted in 2013 as an actress in Potato Stra 2013QR3. She gained huge recognition after playing role in Diary of a Night Watchman, last, Moorim School: Saga of the Brave. Though she never planned to come in an acting however, she was the CEO of a management Company. But here Seo Yea ji is now, played a prominent role in lawless lawyer, Save Me and one of the best and popular drama "It's Okay to Not Be Okay".
6. Bae Suzy
Sixth in list we have another most well known and excellent actress Bae Suzy, born in 10th October, 1994 place Gwangju, South Korea. She debuted in 2011 as an actress in Dream High. No doubt she is an amazing actress and singer. She is referred to as the "Nation's First Love". Because of her promising role in Dream High and her performance in her debut feature won her the Best New Actress Award at the 48th Baeksang Arts Awards. Bae Suzy is best known for playing roles in Gu Family Boo. Uncontrollably Fond, Vagabond, While You were Sleeping and specially known for "Start-up" and Big.
7. Kim Go-Eun
Kim Go-Eun another popular face, born in 2nd July, 1991 in Seoul, South Korea. Kim Go-Eun debuted in 2012 as an actress in A Muse. She has seen playing an excellent role in Guardian: the lonely and great god, The King: Eternal Monarch, Yumi's Cells, Cheese in the Trap. She has also won so many Best New Actress Awards so far.
8. Jeon Do Yeon
Eighth number actress in our list we have Jeon Do-Yeon, born in 11th February 1973 place Seoul, South Korea. She is one of the finest actresses and known for her determination and range as a performer. Jeon Do grabbed the attention of the world after winning the best Actress Award at the 60th Cannes Film Festival. She started her career with the TV show Our Paradise in 1992. She also acted in the movies like The HouseMaid, Secret Sunshine, Emergency Declaration and many more.
9. Kim Tae Ri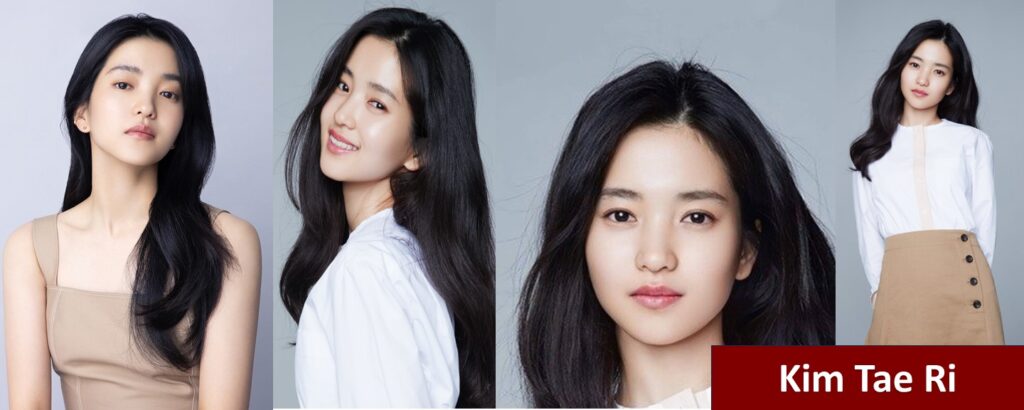 Another most talented growing new age actress of Korean Industry is Kim Tae- Ri, born in 24th April 1990. She debuted with the film "The Handmaiden" in 2016. Kim Tae Ri best known for the role in 2022 drama Twenty-five Twenty-one. Later she won her the Best Actress Award for television at the 58th Baeksang Arts Awards.
10. Han So Hee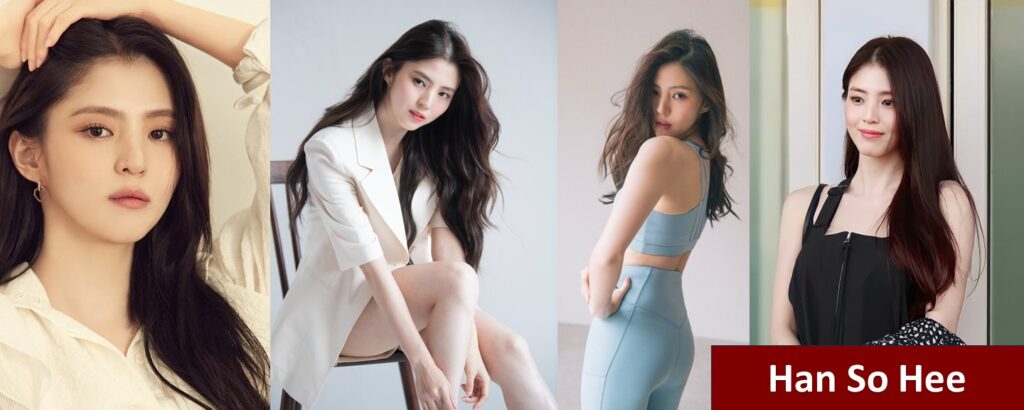 We have one the finest and most talented new age actress of South Korean Industry is Han So- Hee was born in 18th November 1994, place Ulsan South Korea. She one the youngest actress of Korean Industry just 28th Year old. She debuted as a supporting actress in 2017 series name called Money Flower. But Han So gained her wide recognition from the 2021 Netflix shows Nevertheless and My Name. Han So Hee 's first ever Music video is going to be drop in 14th July 2013. Globally recognised K-pop band BTS's Youngest member Jungkook in his New Solo Album: SEVEN.
I hope the above list of the Korean actress and their achievements finds interesting and helpful for all the Korean dramas and cultures lovers. We have also create a list of Top 10 Female Models in the World you may also read that. If you are K-drama lover you must also check this list for Top 10 Best Korean Drama 2023.
Thank you for your reading. Please share this with your friends.